Description
Spécifications
Audio-GD - R1 - Upgrade from R2R1
Upgrade your exisitng R2R1 model to latest R1 "jumperless" R2R dac!
This upgrade includes:
FPGA update to latest firmware (Improved soundquality)
Programmable menu. No jumpers; all settings are available on front panel menu.
New "JUMPERLESS" design! Menu controlled settings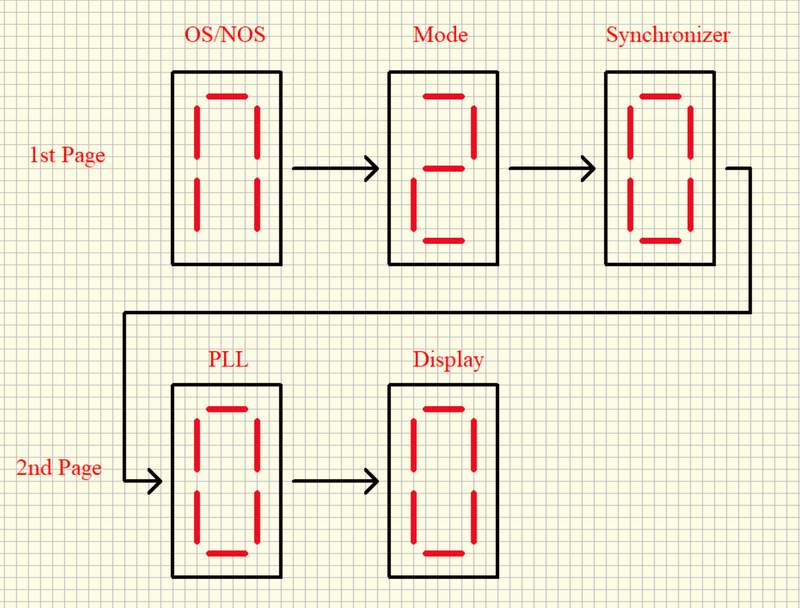 ---
Ordering
Please place your order and we confirm the shipping address.
Once we received your R2R1 we will start upgrading to R1.
We sent it back within 3 working days.
---
---
SUMMARY
Software up gradable design. Two high performance TCXOs to process different sampling rates 44,1kHz and 48kHz sampling range to eliminate jiter.
True balanced design
Digital DSP for optimal signal processing
Discrete push-pull R2R DAC design
Internal OCC wires & low-jitter TCXO clocks applied
Discrete analogue output stages
DC coupled design (No capacitors in signal path)
Non- feedback ACSS analogue output control
Power supply consist of 21 regulated low noise regulators
Over 50,000uF power capacity to purify the power supply
High-grade matched transistors per channel
USB Amanero Combo384 interface
High Res support: DSD64 - DSD512 & DxD
---
---
URL du fabricant : http://audio-gd.com/R2R/R1/R1EN_Use.htm
Poids: 5.5 kg

Largeur: 320 mm

Longueur: 240 mm

Hauteur: 80 mm

Magna Hifi - Webshop:
Audio-GD
Spécifications
| | |
| --- | --- |
| | R-2R Discrete Ladder(s) |
| | >110DB |
| | 2.5V (RCA) 5V (XLR) 2MA+2MA (ACSS) |
| | 0.5 Vp-p |
| | 19 dBm |
| | USB / I2S 44.1kHz - 384kHz /32Bit & DSD64-DSD512.| Coaxial: 44.1kHz - 192kHz /24Bit Optical: 44.1kHz - 192kHz /24Bit |
| | 1.0, 1.1, 2.0 & 3.0 |
| | Windows, iOS, Linux |
| | > 120dB |
| | 0.05dB |
| | 6 |
| | 19W Version 1: 100-120V AC 50/60 Hz Version 2: 220-240V AC 50/60 Hz |
| | W240 X L320 X H80MM |
| | USB Cable |
| | IEC Power Cord |